IDR success story: Paf
IDR services in use: Purchasing, Managing and Recycling.
The starting point
With 300+ employees working at their various locations in Europe, Paf's internal IT management has a large pool of assets to manage such as laptops, phones, monitors, docks and headsets. With multiple locations and large device count, Paf was looking for a solution that can handle the entire life cycle from purchasing all the way to recycling.
The solution
Working in close collaboration with Paf, we implemented a comprehensive IT asset management solution to automate Paf's IT processes and create cost savings.
Purchasing: An internal webshop was created where Paf's employees order new devices from a catalogue of products that are predefined by their job role. New orders then go through an approval process before being automatically sent Paf's preferred vendor Verkkokauppa.com Oyj via an API integration.
Managing: Existing old devices were first imported to the IDR asset from an Excel-file. After this, Paf began ordering all new devices pre-registered to IDR from their vendor Verkkokauppa.com Oyj. This meant that the IT department no longer needed to update the asset database manually. Asset data was also enriched with a Microsoft Intune integration for laptops and phones.
Recyling: With accurate device data in the IDR asset, Paf was also able to take advantage of the IDR's recycling service. Asking for buy back proposals from IDR's recycling partners only takes couple minutes and guarantees the best price from reliable recycling partners.
With the IDR ordering system, Paf's IT department was able automate new device ordering process and save on average 5 hours of working time per week.
With all device data in the IDR asset, Paf was able to resolve support tickets faster and run reports more quickly. On average, Paf's IT department saved 8 hours of working time per week.
With the IDR recycling service, Paf was able to increase their laptop buy back refunds on average by 50-75% depending on manufacturer and model.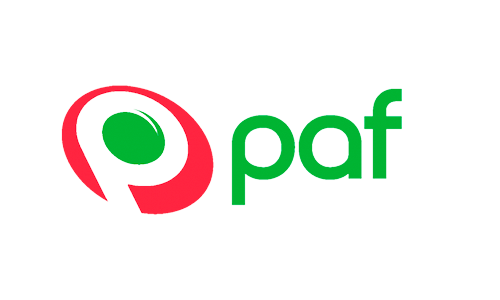 "An integrated purchase order system and recycling handling solution within our asset database not only streamlines daily operations and ensures compliance with industry standards, but also provides the IT department with a comprehensive overview
and the ability to generate customized reports with ease."
Andreas Henriksson
Internal IT Manager
Would you like to know more? Call or email us:
+358 400 262 700
peter.lindstrom@idrcloud.com
Request a meeting with an IDR expert.

We will assess your needs and make an offer.

Start using the system without a commitment!
Take the first step!
No commitment. No charge. We will present our solution and you can decide if you want to continue with us.