Automate the procurement process for new IT devices
Let your employees order new devices from an internal product catalog. Orders are routed through an approval process and then sent to your suppliers via API integration.
Complicated ordering process made easy
IDR procurement solution is seamlessly integrated with the IDR asset. Your company's employees order pre-selected products suitable for their work role from your company's own internal product catalog.
The solution works intuitively like a normal online store and is very easy to use for your employees. All device specific services can be bundled in the products and automatically sent to the supplier.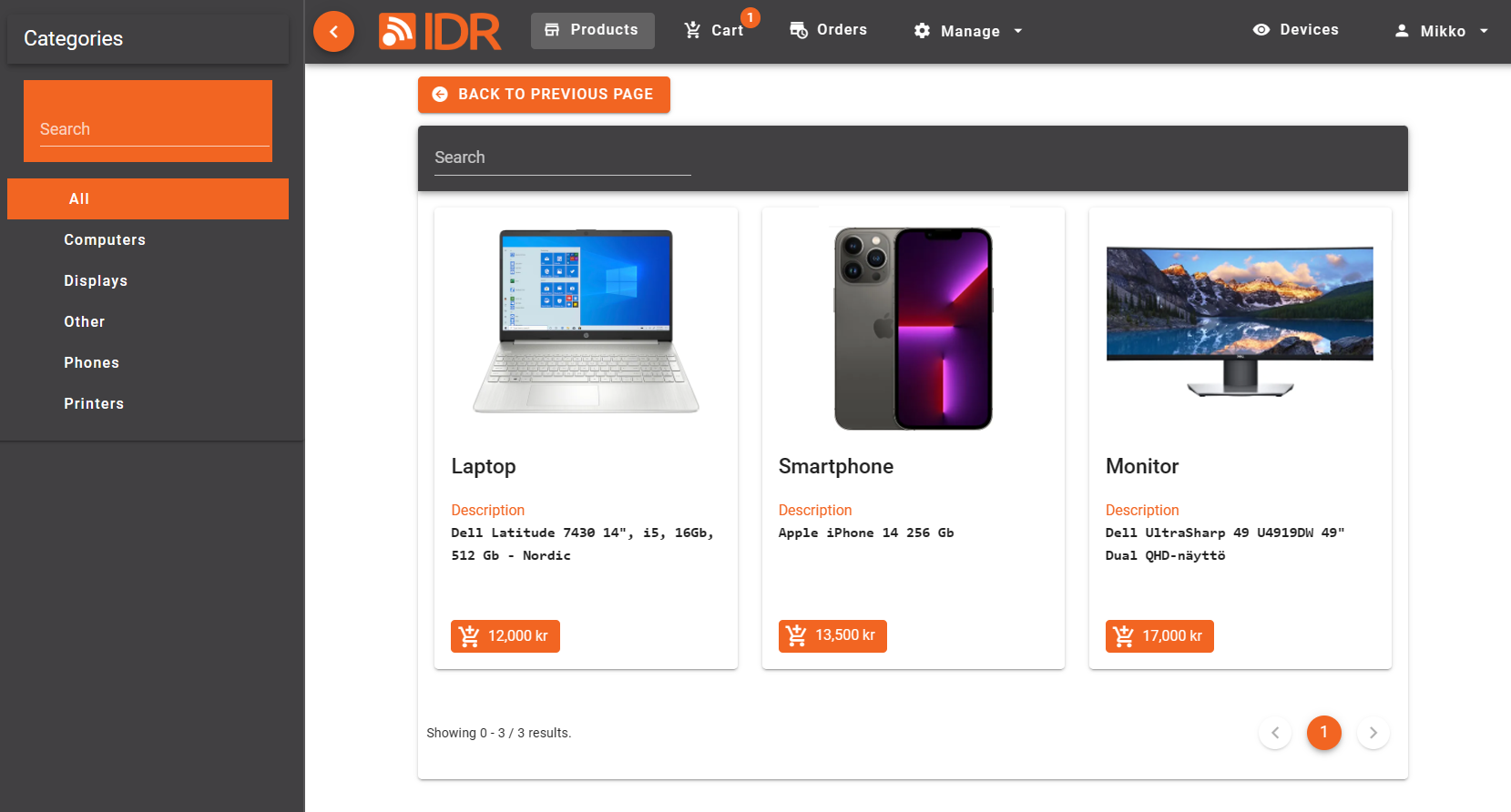 How does the IDR procurement solution work?
Forget internal emails and empower employees to order themselves!
Your company gets its very own internal online store, where the catalogue of selected devices is created. The devices that can be ordered are linked directly to the suppliers and their product numbers including selected services.
An employee logs in with their own work email via SSO login and orders the devices they prefer from the preselectec catalogue that is shown to the employee based on their work role.
IDR automatically checks that the employee's current device is old enough to order a new one. A new order goes through an approval process to verify the order is good to go. 
Finally each approved device within an order is forwarded through API integrations to the correct suppliers who ship the devices according to the order information and register the device to the IDR asset on your behalf.

An international gaming company with 300+ employees saved 13 hours per week and increased their buy back refunds by 75%.
Take the first step!
No commitment. No charge. We will present our solution and you can decide if you want to continue with us.