IDR ordering system improves and speeds up the procurement process
Complicated ordering process made easy
As our customer, you have the opportunity to expand the use of IDR asset management by seamlessly connecting IDR ordering system to your asset management.
Using the IDR ordering system, your company's employees can log into the IDR ordering system with their own organizational credentials and order pre-selected products for their work from your company's own internal product catalog.
The IDR order system works intuitively like a normal online store and is very easy to use. It can also be used as an investment planning tool, e.g. annually in connection with budgeting.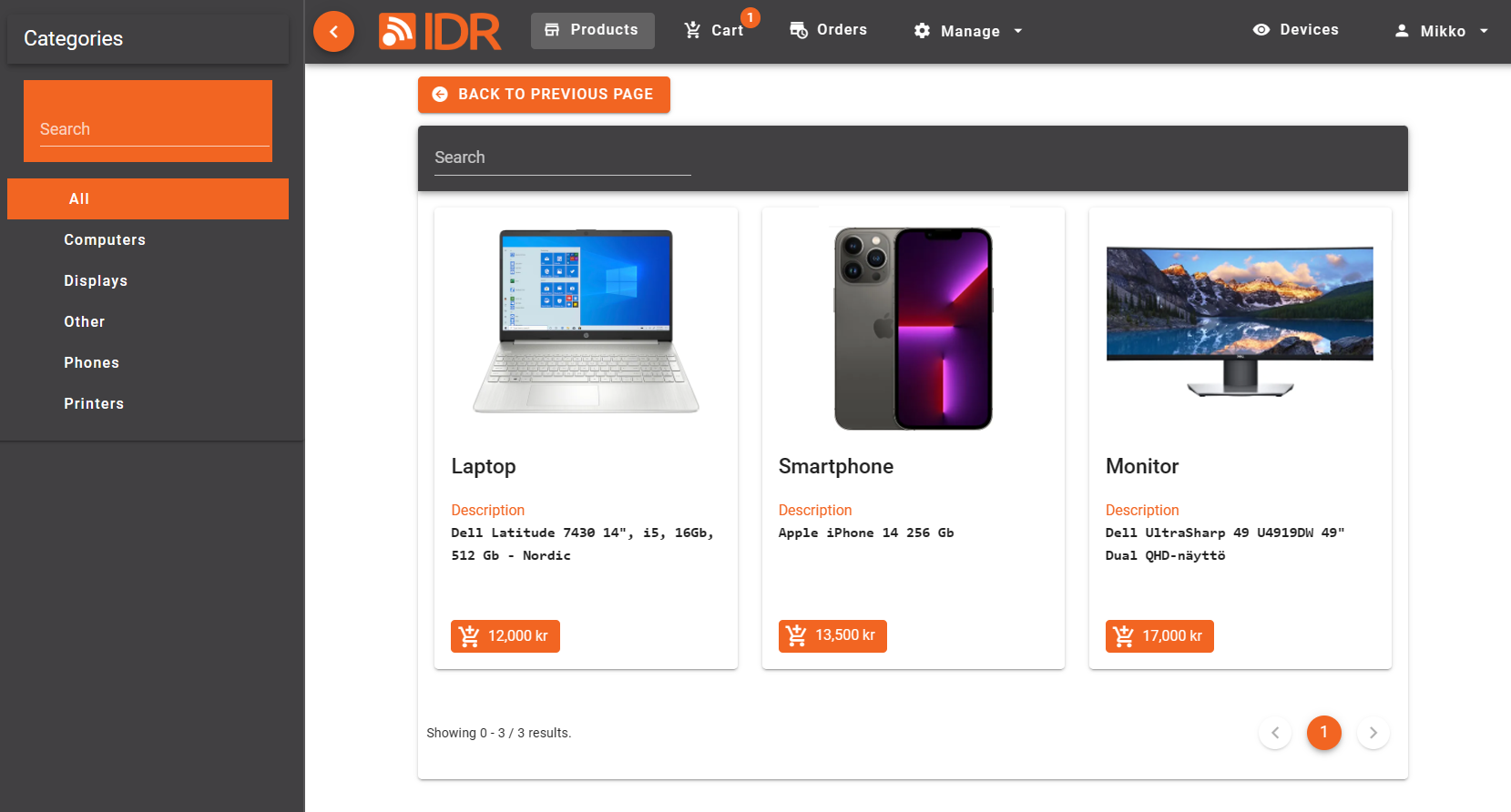 How does the IDR order system work?
Forget internal emails and empower employees to order themselves!
An "own internal online store" will be opened for the company, where the catalogue of devices are created. The devices that can be ordered are linked directly to the suppliers and their product numbers.
An employee logs in with their own organizational credentials via SSO login and orders the devices they need just like using "a normal online store".
The new order goes through a pre-defined approval process in the IDR ordering system, verifying that the ordered devices are suitable for the intended use.
The approved order is forwarded through an integration to the supplier that ships the devices according to the order information.
Easy-to-use user interface guarantees effortless implementation
From the beginning, our company's product has been guided by the ideas and needs from our customers. IDR ordering system is a perfect example of such cooperation:
When we noticed that the ordering process for new devices has been heavy, complicated and very manual for some of our customers, we wanted to create a simple and easy solution to make everyday life easier.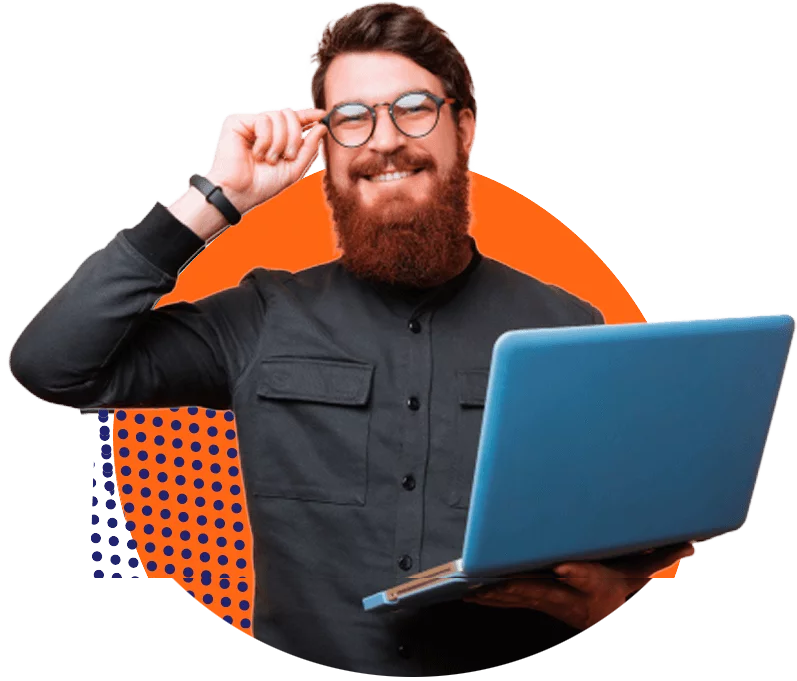 Request a meeting with an IDR expert.

We will assess your needs and make an offer.

Start using the system without a commitment!
Take the first step!
No commitment. No charge. We will present our solution and you can decide if you want to continue with us.