ITAM solution that makes recycling easy and fast
With IDR you can receive up to 50-75% higher compensation for your old IT devices!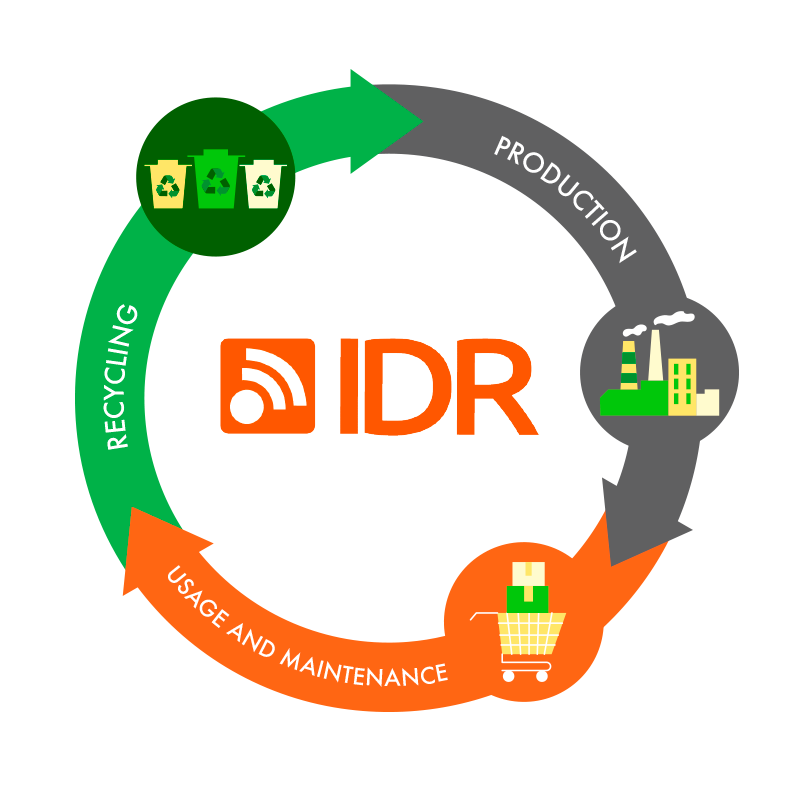 Automate the process and benefit from recycling
IDR recycling service is a solution that helps businesses operate ecologically. The IDR recycling service allows you to easily recycle end-of-life devices through our reliable recycling partners.
If the device has value, our recycling partners will pay you a fair market price for the recyclable devices. 
How does IDR recycling service work?
Quick requests for proposals for decommissioning devices
Step 1:
End-of-life devices are collected in a recycling bin. The device information is automatically loaded from IDR asset management.
Step 2:
Only information you need to manually select is the desired recycling logistics model.
Step 3:
The recycling bin is sent out as an RFP. All you need to do is wait for buyback offers and select the preferred vendor.
Step 4:
The chosen recycling partner handles the recycling process and uploads data wipe certificates and CO2 compensation to the IDR recycling service.
Take better care of your company's data security
Old and malfunctioning devices often contain sensitive information, and if they fall into the wrong hands, they can cause significant problems.
With the IDR recycling service, you can be sure that the devices are recycled securely and all data is removed before the recycling process.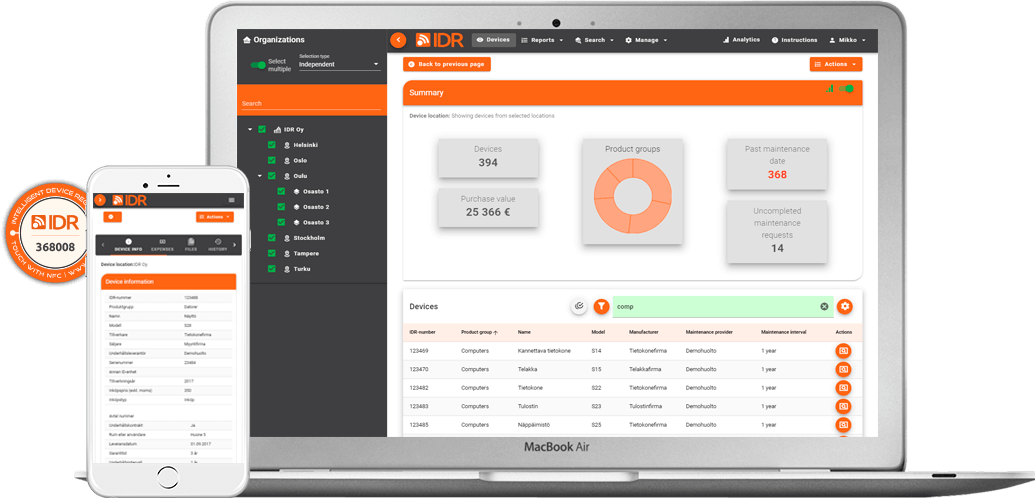 An international gaming company with 300+ employees saved 13 hours per week and increased their buy back refunds by 75%.
Take the first step!
No commitment. No charge. We will present our solution and you can decide if you want to continue with us.