Despro Engineering Oy
Despro Engineering Oy offers comprehensive expert services for the entire life cycle of electrical, telecommunications, and lighting infrastructure nationwide. Despro employs close to 80 passionate engineers.
The starting point
Before implementing IDR Despro had difficulties with monitoring its on-site devices. The status of available devices wasn't known, devices were often double-booked, and there was no single system for devices from which reservations and device information was managed.
The solution
Despro shared user credentials for the IDR system with almost all employees. Because there were so many users, user management was automated through Microsoft Azure authentication. For daily use of the IDR usage is distributed in a way that the administration maintains the device information and the employees make device reservations from the reservation calendar.
The results
Availability of device information has significantly improved when all the devices in use are in one system with all their information.
With IDR each device has a reservation calendar, which prevents duplicate reservations and problems with customer visits.
Employees can easily reserve the device they need from the list of available devices at a time they want.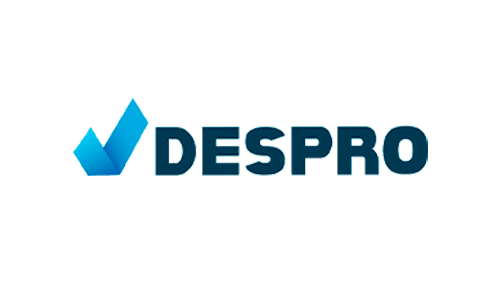 "We started working with IDR through a pilot project, but quickly expanded the use of the service based on good experiences. Using IDR is straightforward and the system has very comprehensive features. IDR's customer service is one of a kind and everything works fast. IDR also truly listens to our requests and has very quickly built in additional features to suit our needs. On top of that you get more bang for your buck compared to the competitors."
Janne Vuolle Quality manager
Industry:
engineering and design services
Revenue:
5,2 mEUR
Website:
www.despro.fi
Would you like to know more?
+358 400 262 700
peter.lindstrom@idr.fi
Request a meeting with an IDR expert.

We will assess your needs and make an offer.

Start using the system without a commitment!
Take the first step!
No commitment. No charge. We will present our solution and you can decide if you want to continue with us.