Valtti Kumppanit Oy
Valtti provides services of modern IT environments and digital work from cloud and data center services all the way to end-user and consulting services. IT can be complex, but Valtti is the least complex partner out there.
Starting point
At Valtti, we always aim to serve the customer in the best possible way as well as to look for new and better ways to generate added value. We chose IDR because it is an innovative solution for the life cycle monitoring of IT devices. IDR complements Valtti's comprehensive service portfolio, which enables us to meet the evolving needs of our customers better.
Solution
For our clients, IDR brings transparency to all of their devices, and in addition to computers, all IT devices can be added to IDR. All the data of the device is downloaded to your smartphone in real time and, among other things, the user information can be easily updated in a few seconds. Once all devices are in the IDR, it is easy to manage devices' life cycles from procurement to recycling, eventually.
The first company that implemented IDR for themselves was a medium-sized Finnish software house with 500 employees in 4 countries. With IDR, their IT management can easily identify their devices by touching an IDR sticker with their smartphones. In addition to monitoring their devices, Octa integration has been created for our example customer, allowing each employee of the company to view their own devices from IDR with their own organization's credentials.
Valtti supplies the devices in cooperation with Tech Data. Tech Data pre-installs devices, adds IDR smart stickers, and adds the devices to the IDR portal. The cooperation of IDR, Valtti and Tech Data combines all the devices' information in one place. The service streamlines device management in IT environments of all sizes and reduces work time used for it.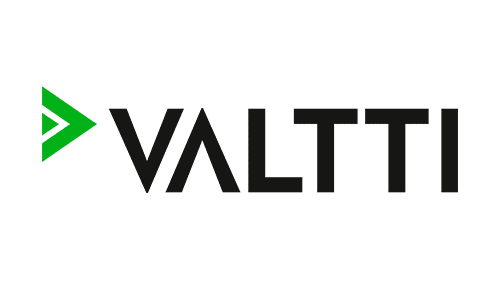 Industry:
IT device environments
Website:
www.valtti.com
Would you like to know more?
+358 400 262 700
peter.lindstrom@idr.fi
Request a meeting with an IDR expert.

We will assess your needs and make an offer.

Start using the system without a commitment!