Service functionalities
IDR device register includes a wide range of functionalities for clients to save work time and generate savings.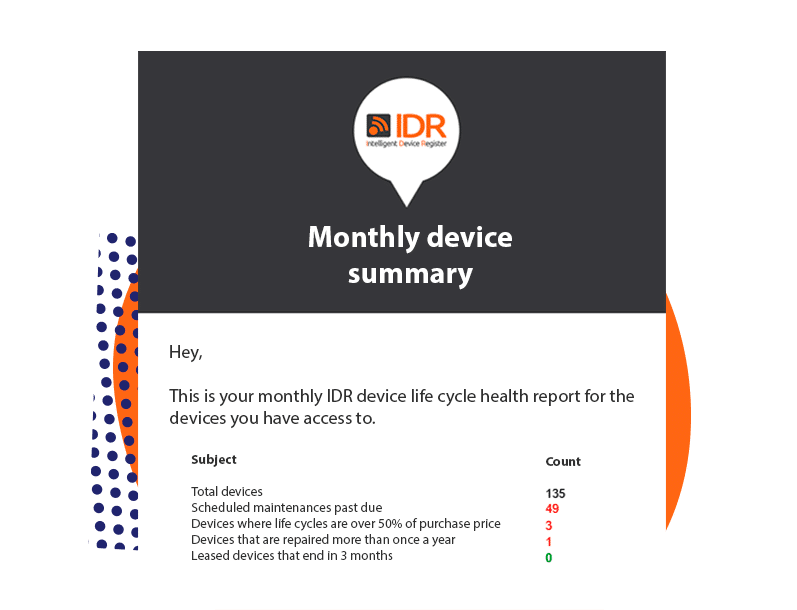 Automatic device life cycle monitoring
IDR follows the database in use and helps to optimize the life cycles of devices.
All users of IDR will receive a monthly device life cycle report by email. The report shows the status of the devices at a glance. If any actions are needed for the area one is responsible for, reports can be opened directly by clicking on the device lists.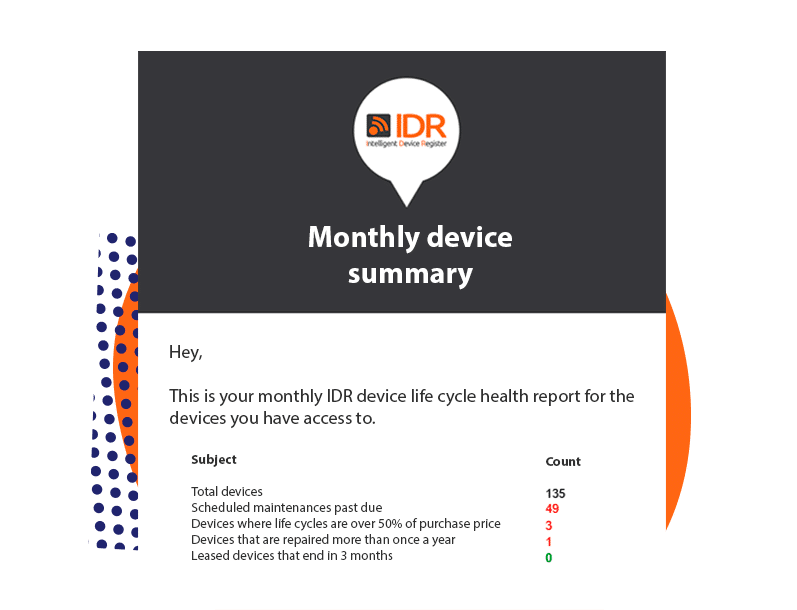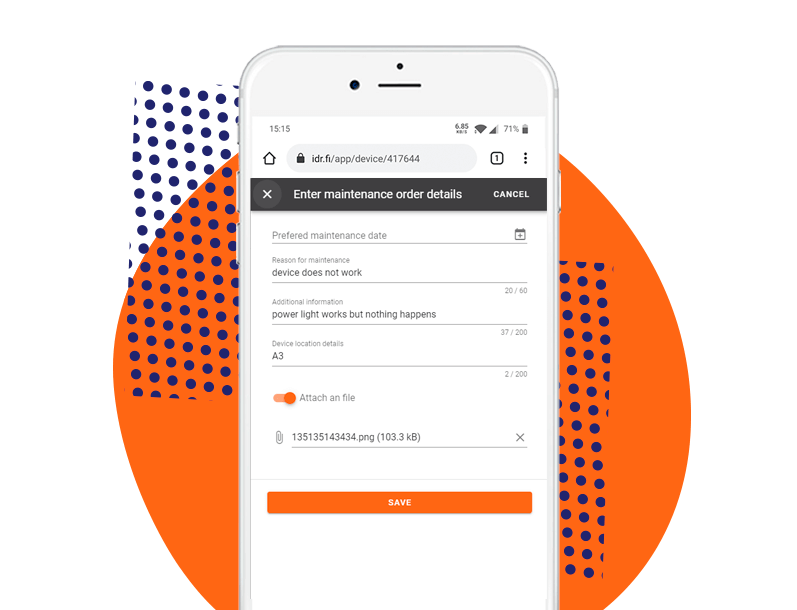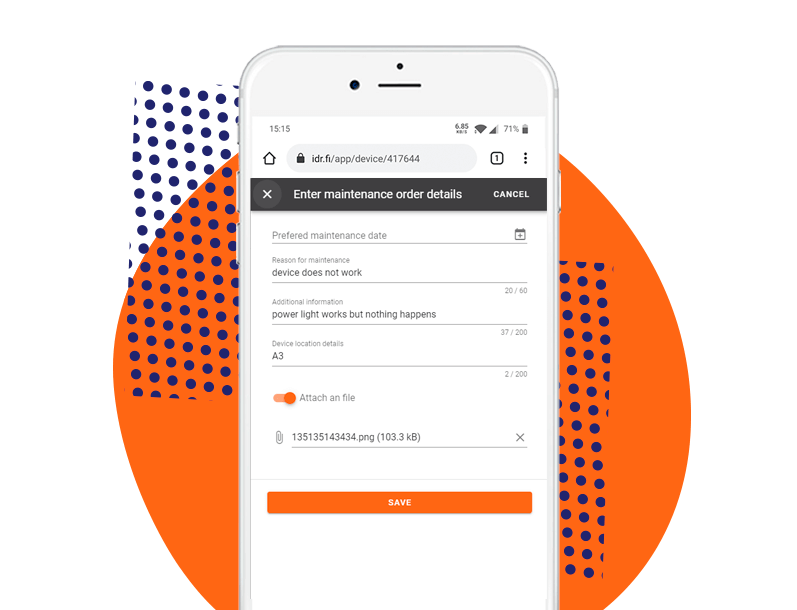 Electronic maintenance request
A separate maintenance company can be set for each of the devices in IDR. An electronic maintenance request can also be sent to the correct maintenance provider by reading the IDR smart sticker and clicking "Order maintenance".
All the necessary information about the device will be sent to the maintenance provider through the maintenance request, and it is possible to add information to the request, e.g. attach a photo.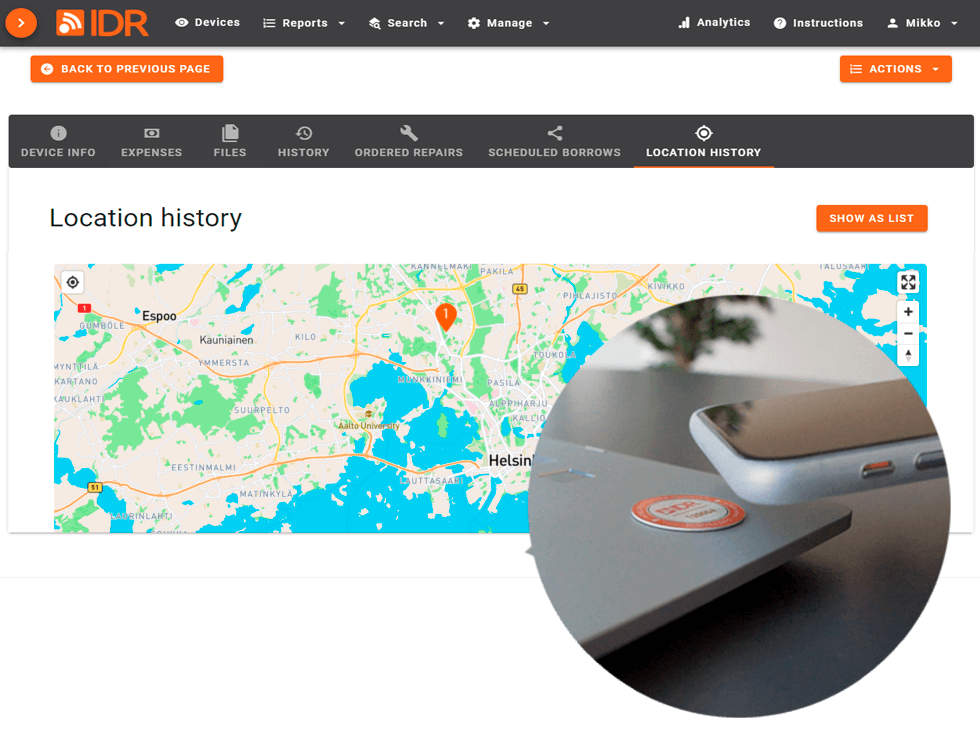 Location and inventory
Each device is saved in the organization-based hierarchy of the IDR device register, for example for different offices or departments. Location information of the device can be updated with one click.
In addition to the organization structure IDR can save the GPS-based location of the device every time an IDR sticker is read. Through the smart sticker IDR also automatically inventories the device with date, time, and user information.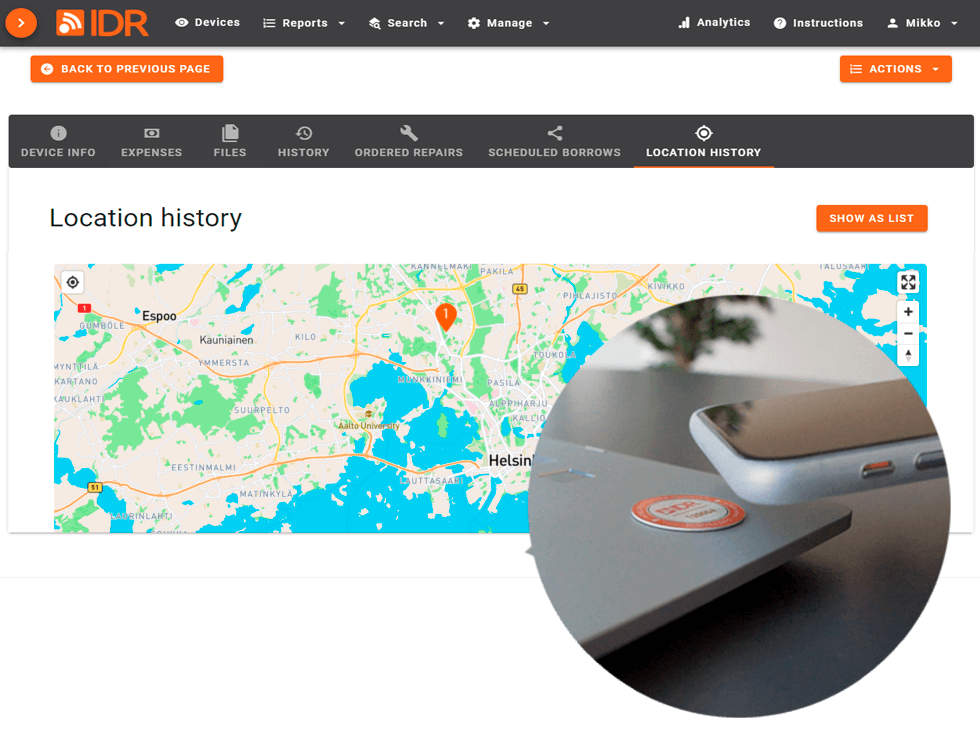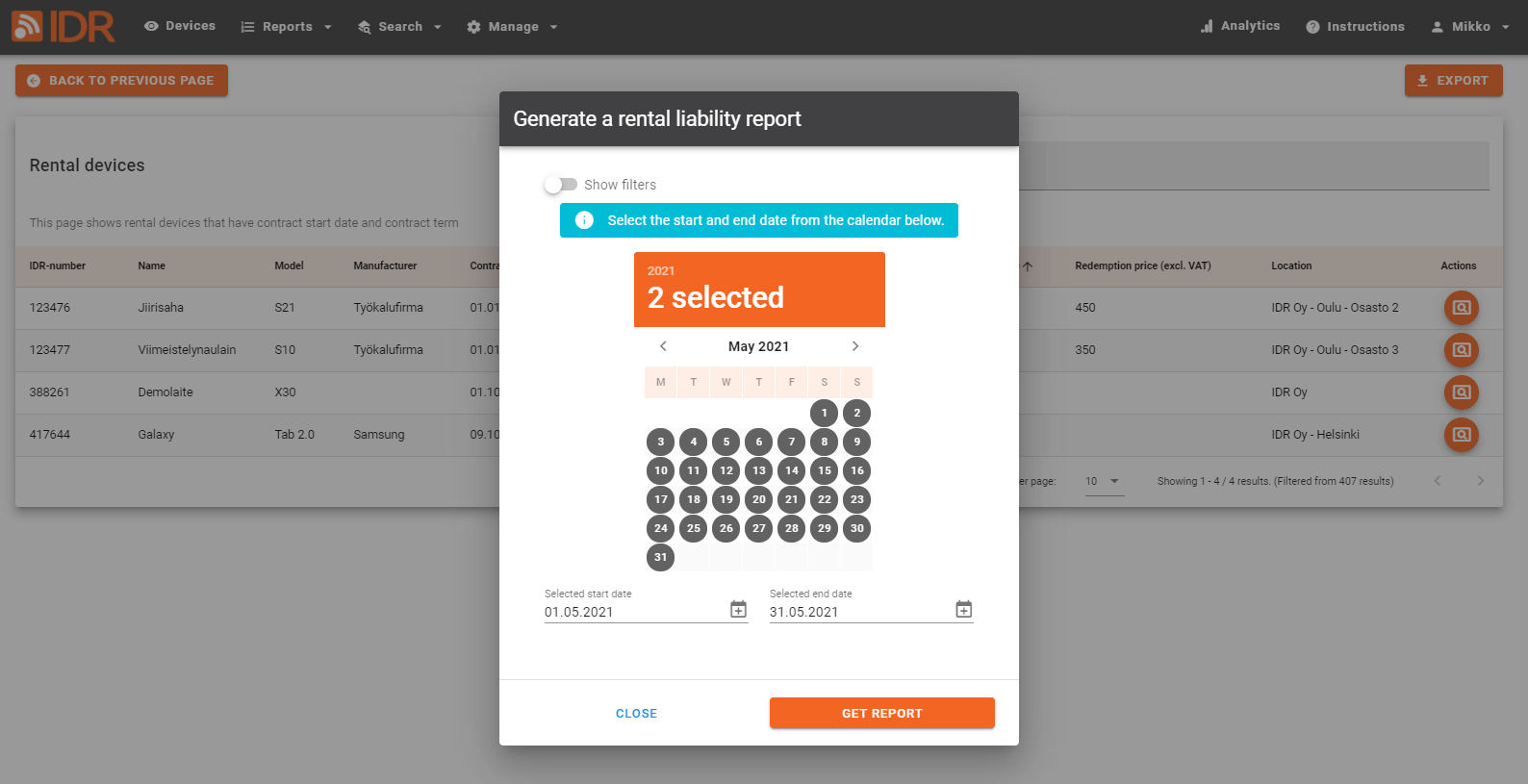 Monitoring of leasing devices
An organization can easily monitor all rented and leasing devices with IDR. In many cases there are several finance companies – IDR collects all the information in one place.
Time is saved when IDR takes care of expiring leases. Lease liability reports for the desired period can also be generated via IDR.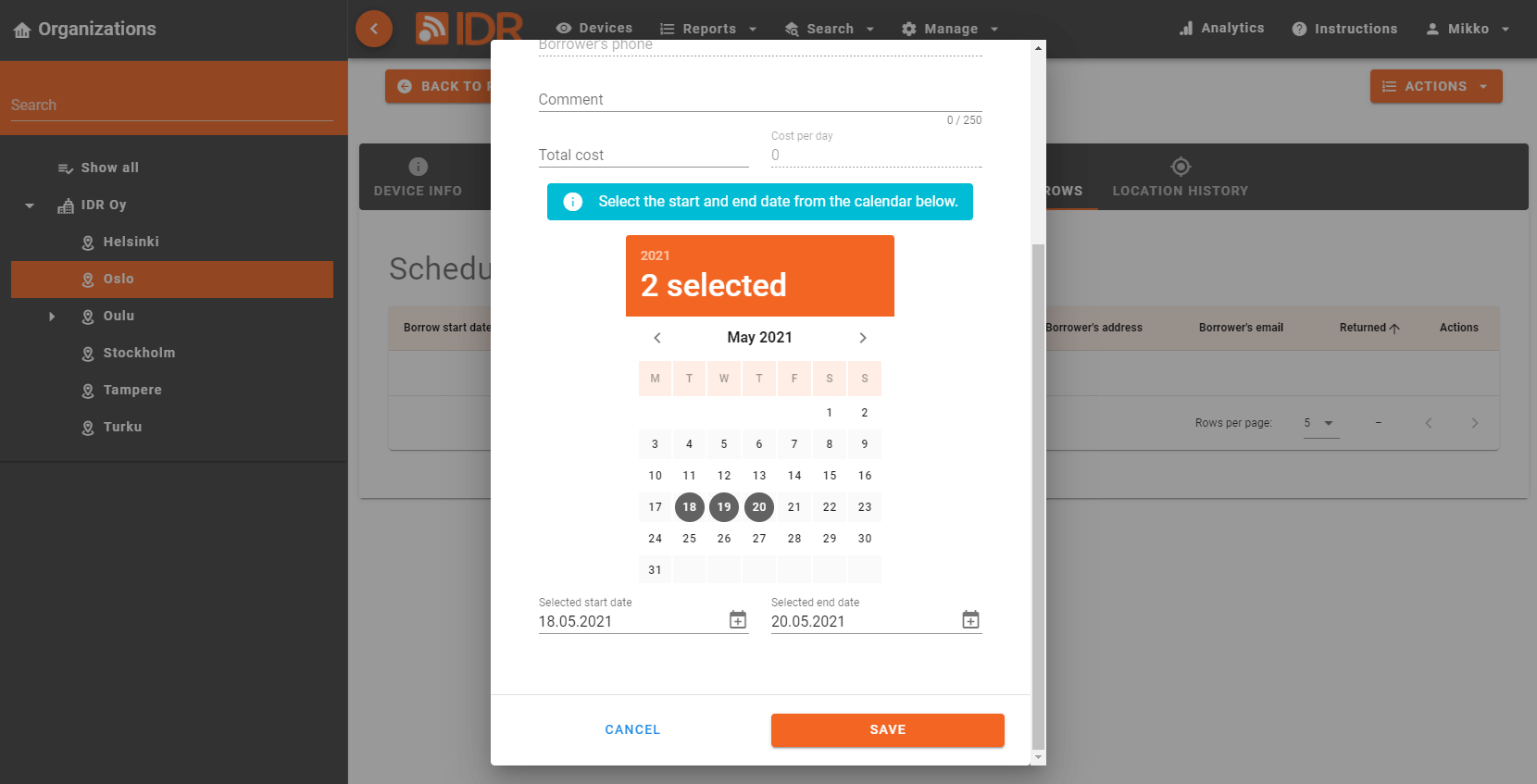 Device loaning
Device loaning is made possible by IDR internally in organizations as well as externally to clients/users.
Each device has a booking calendar where all the loanings are made. IDR automatically monitors expiring loanings and ensures proper return of devices through email notifications.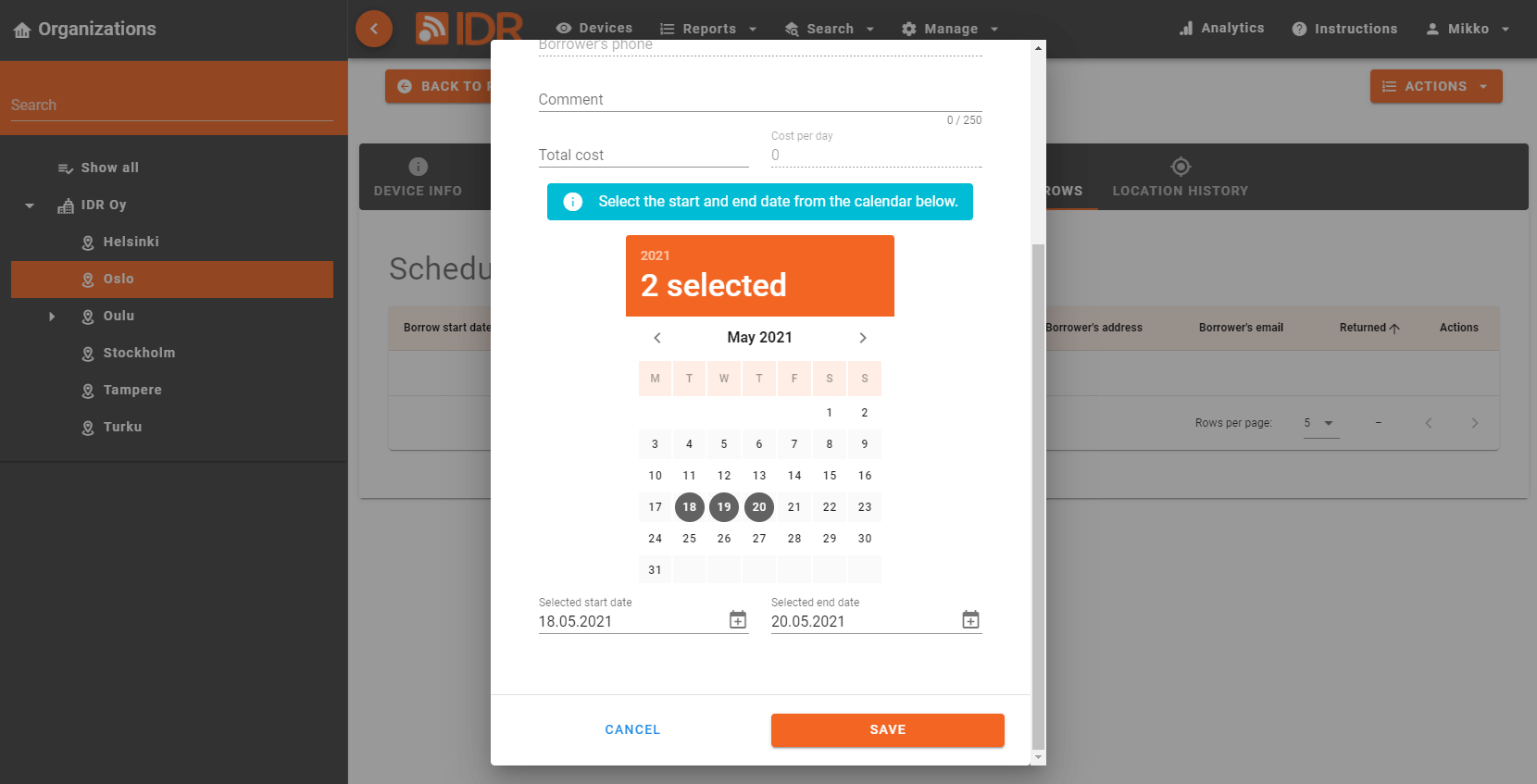 Would you like to hear more about the other functions?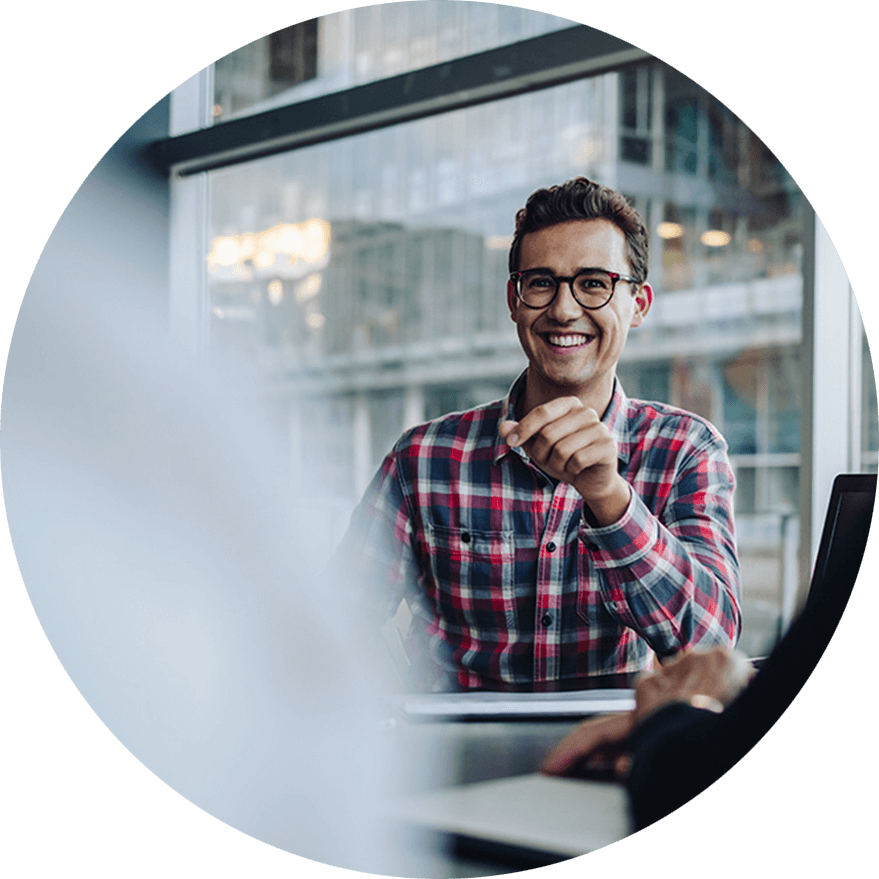 Request a meeting with an IDR expert.

We will assess your needs and make an offer.

Start using the system without a commitment!
Take the first step!
No commitment. No charge. We will present our solution and you can decide if you want to continue with us.