For organizational use
IDR is a comprehensive solution that sends all device information to smart phones with one click and optimizes life cycles of devices from acquisition to depreciation.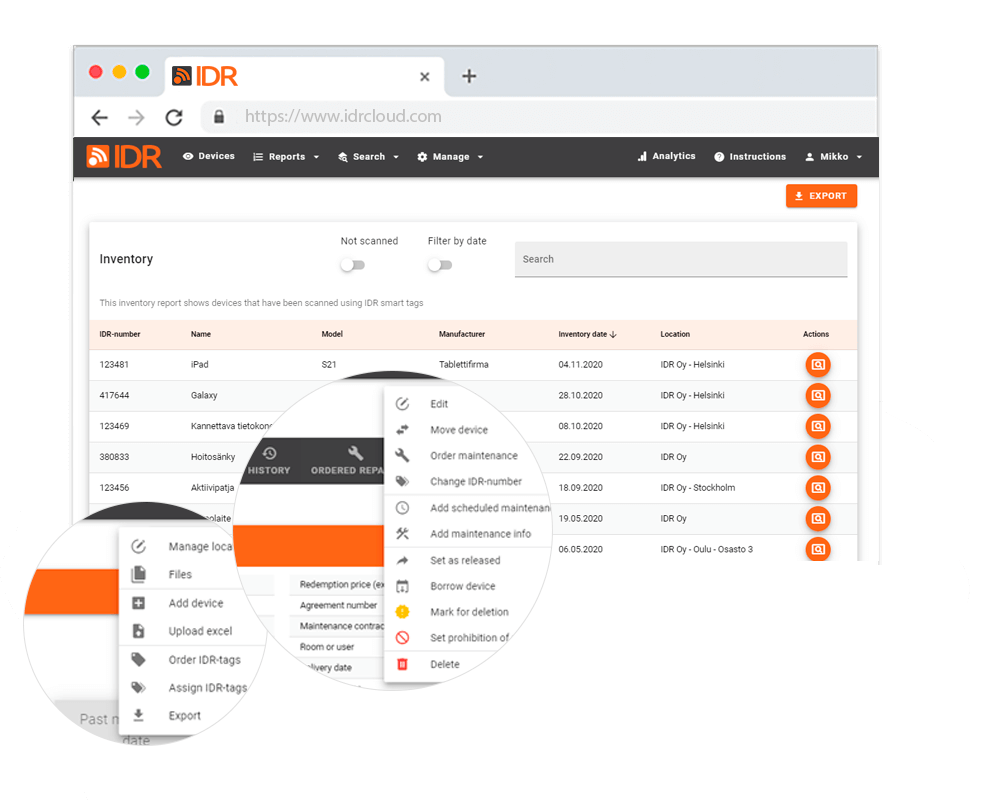 IDR makes work more efficient.
Device information can be found in seconds by touching an IDR smart sticker on the device and all life cycle event information can be saved directly.
IDR generates cost savings
Generate cost savings by optimizing life cycles of devices. We send automatic monthly equipment base summary reports to our users where one can see what needs to be done at a glance.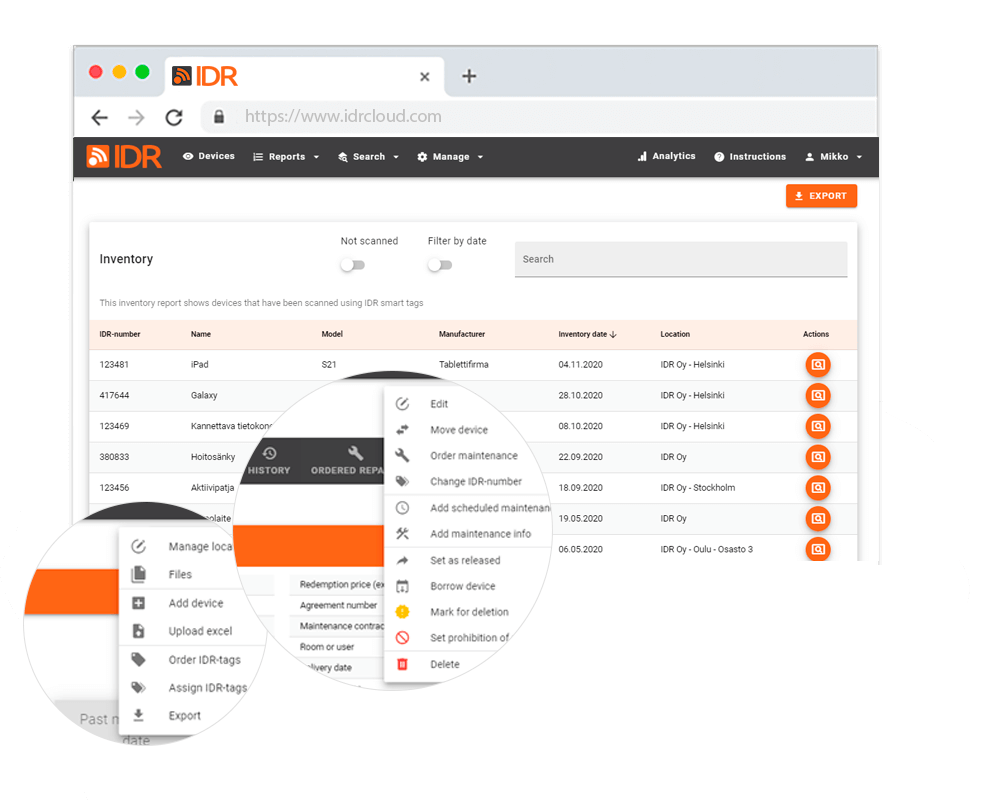 IT devices
All IT devices can be managed with IDR – desktop computers, phones, tablets, screens, AV devices, and network devices.
Read more >>
Devices for healthcare
All professional devices can be managed with IDR according to EU legislation.
Read more >>
Devices for real estate
Various devices from real estate can be monitored with IDR, for example from business and office estates to production facilities.
Read more >>
Devices for construction
IDR makes monitoring devices such as work machines, elevators, cranes, and tools at construction sites possible.
Read more >>
Other devices
We have implemented device management solutions in several industries, the trades, logistics, restaurant and hospitality services, and others.
Read more >>
IDR is based on IDR smart stickers which use NFC. By touching them information from the device will be downloaded to your smartphone.
Request a meeting with an IDR expert.

We will assess your needs and make an offer.

Start using the system without a commitment!
Take the first step!
No commitment. No charge. We will present our solution and you can decide if you want to continue with us.